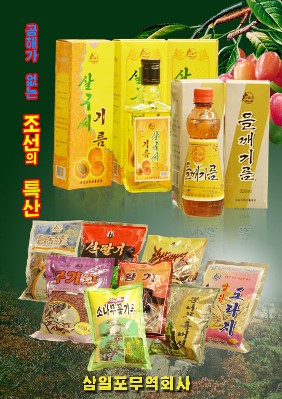 Enterprise Name : Samilpho Trading Company
The Samilpho Trading Company, established on November 29, 1997, conducts trading activities relying on its own solid production bases. Situated in Rangnang-dong No. 3, Rangnang District, Pyongyang, DPRK, it produces health foods from natural materials richly found in the country, and processes and exports products from its fishing bases and mines across the country.
In accordance with the credit-first policy the company is pushing ahead with the endeavour to improve the quality of goods, increase their production and expand the variety of goods. It hopes to conduct exchange with many countries in the world on the principle of equality and reciprocity.